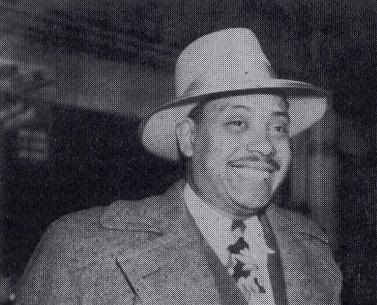 Today's nugget of
Nugetre
songwriting is
Chains Of Love
, written for
Big Joe Turner
.
Joe Turner had already had a long career working with big bands as a vocalist, and alongside friend and fellow bluesman
Pete Johnson
. By the 1950s, Joe was a veteran of the vocal jazz scene, but his popularity was limited outside this audience.
The big opportunity for Joe to revitalize his career came in spring 1951, when singer Jimmy Rushing left the
Count Basie Band
.
Ahmet Ertegun
heard that Joe was being called in to replace him, so he went to the show at the Apollo Theater. Ahmet signed Joe to a one-year contract with Atlantic. On April 19, 1951, he recorded the first song, written by Ahmet himself with pianist
Harry 'Van' Walls
, who play behind Joe on the song.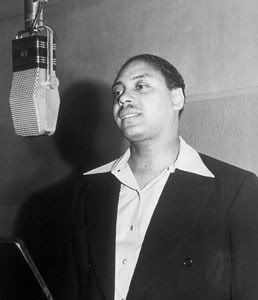 Chains Of Love
b/w After My Laughter Came Tears
was the first single in May 1951. It reached No.2, and stayed on the r&b chart for 25 weeks, and became the number four best-selling record of the year. Joe toured with Helen Humes and The Hal Singer Orchestra, then as part of Atlantic's "Cavalcade of Blues" tour traveling throughout Louisiana and Texas.
Atlantic released a follow-up while Chains Of Love was still in the charts.
The Chill Is On
reached No.3 on the R&B charts. In the meantime, material he had recorded earlier for other labels surfaced on the radio. Joe recorded another Nugetre song,
Sweet Sixteen
, in January 1952. Up to this point in his career, Joe had written most of his songs, and he continued to write material, including the 1953 No.1 hit
Honey Hush
. Back in New York in December 1953, Joe recorded his biggest hit of all.
Shake, Rattle, And Roll
reached No.1 on the R&B charts. While this song wasn't written by Ahmet Ertegun, you can hear Ahmet,
Jerry Wexler
and
Jesse Stone
making the noise and doing the backing vocals!
Oddly, despite the version by
Bill Haley and The Comets
being heard on the radio, it was Joe's version that remained on the charts for over six months! Such popularity for the original black artist dictated some alteration of the traditional pattern of promotion, and Joe was a rock n' roll star! Joe and Bill ended up bizarrely on a tour together, and became friends. After reinventing himself as an r&b star, Joe now was introduced into the crossover world of rock n' roll, and promoted by DJ
Alan Freed
as part of his tour, even starring in two rock n'roll movies:
Harlem Rock And Roll
and
Shake, Rattle And Roll
.
Pete Johnson watches in awe as J.C. Higginbotham takes on all-comers at a table-tennis tournament at the Turkish Embassy.

After a string of successful hits after that, Joe teamed up once again with his old friend
Pete Johnson
to record the
Boss Of The Blues
album, and they played together at The Newport Jazz Festival in 1958 before going off to tour successfully in Europe.
Big Joe Turner - Chains Of Love (1951)
Information from a BluesNotes Magazine article by

Terry Currier

, of the Cascade Blues Association.
Photos from various and What'd I Say: The Atlantic Story.