This post is brought to you jointly by the people at Brown Eyed Handsome Man and Get On Down With The Stepfather Of Soul...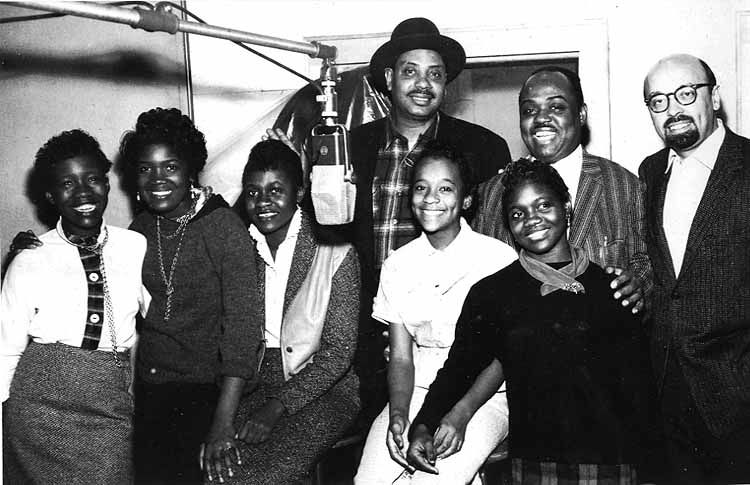 Jason Stone
, The Stepfather of Soul, was hunting for a copy of
I've Gotta Face The World
by long-running girl group
The Bobbettes
. I was in a record-buying mood, cash card in hand, innocently perusing the
Rare Soul Man
website, and came away a little while later with one 45 and £30 lighter... and this is the first my girlfriend will know about it!
What, have you lost yer marbles,
you
can't run with the northern soulers
, I told myself,
soon you'll be taking out a mortgage to fund your habit
, I knew that, but then...
Go on, said the voice...
The best praisie of
The Bobbettes
that I can find is by
Marv Goldberg
as part of his
R&B Notebook
series, based upon interviews with surviving members of hundreds of vocal groups of the 50s and 60s. For The Bobbettes, he was able to speak to surviving member
Reather Dixon Turner
.
In brief,
The Bobbettes
began as teen group the
Harlem Queens
, comprising
Emma Pought
,
Jannie Pought
,
Reather Dixon
,
Laura Webb
and
Helen Gathers
. Their first hit was the song
Mr Lee
in 1957 for Atlantic Records. When the relationship with Atlantic began to sour in 1959, they went on to record elsewhere for two more decades. Some of the most popular tracks include
I Shot Mr Lee
(based loosely on a teacher they didn't like
-"shot him in the head, boom, boom."-
gangsta style in chiffon), and
I Don't Like It Like That
, an answer song to
Chris Kenner's I Like It Like That
. After a long career in which they created many classic records, tragedy struck in 1980, when
Jannie Pought
was killed in a random shooting, a victim of the gun culture they had once satirised. Yet, even today, the remaining members continue to perform.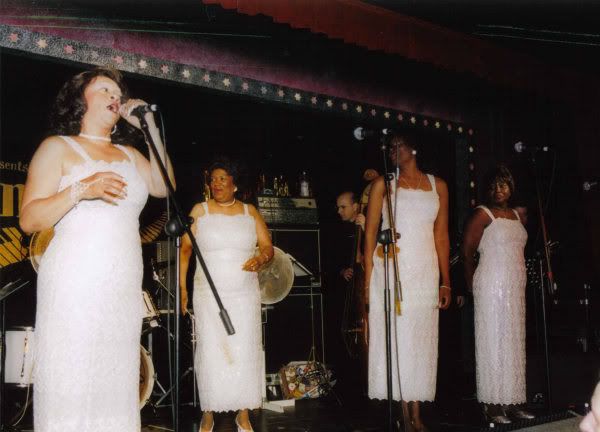 The track featured today is the b-side to a single recorded in May 1966. It's called
Having Fun
, and that you will have,
if you are past sixteen and fancy free
. Oh, so long ago... A thumping bassline, punchy horns that suddenly break into a little nod to the Otis signature riff, and lots of attitude.
The Bobbettes - Having Fun (RCA Victor 47-8832) 1966Now, if you haven't already, jump over to the

Stepfather of Soul

, who has another Bobbettes treat for you...Information in this article taken from Marv Goldberg interviewing Reather Dixon Turner for the R&B Notebooks. Another source on the Bobbettes' career can be found at The Doo-Wop Society of Southern California.

You can buy the

Bobbettes Ultimate Collection

on CD from doo-wop and vocal group specialists Dead Dog Records, which contains all of their hits up until 1964.